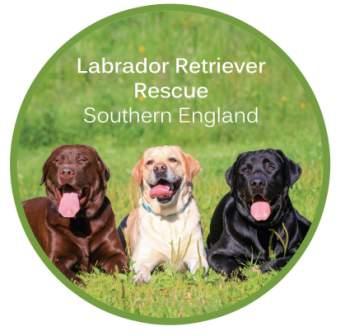 Labrador Retriever Rescue Southern England is a registered charity that rehomes purebred and Labrador Retriever crosses. We are not directly associated with any other Labrador rescue organisation, but we try to assist any that may contact us for help.



We are a small independent breed rescue run entirely by volunteers.

We are totally self-funded. We do not own a rescue centre, kennelling facilities or office premises. We all have personal and family lives to juggle in addition to our rescue work. Some of us work full time; some of us work part time. Once our regular paid work is done we then give our free time and passion to our rescue work, all on a voluntary basis.

We have no full or part time employees and do not employ vets, trainers, behaviourists or any other professional people. Should we need to call on the services of any such professionals then we will do so, the costs for which must be funded from our own charity account.

Every penny of our costs is funded from the donations we receive when we rehome a dog and also from our fundraising efforts over the year and any other direct donations received. We do not make a profit, in fact if we were a business our accountants would have long ago suggested we close down or try another type of business!

Every penny we raise counts and every pound raised helps another dog realise its potential and to find its new home.

In this last year alone we have so far taken in and rehomed upwards of 450 dogs.

Last financial year our main costs in running the rescue were spent on kennelling and veterinary fees. These accounts are available for anyone to view on the charity commission web site.

This last year has seen all of us working to full capacity due to the constant pressure and the increasing number of dogs needing rescue places. We have to prioritise and sometimes find we cannot reply to emails or phone calls as quickly as some people would like us to. Please be patient with us, you will get a reply just as soon as we are able to.

Contrary to what some people may think, we do not all live in the same town or village. We are spread between Oxfordshire, Surrey, Gloucestershire, Bedfordshire, Cambridgeshire and Wiltshire. This means we do not meet up with each other on a daily or even a monthly basis. All of our regular day to day communications are done via telephone, text or email. Work and social lives permitting, we aim to meet up 3 or 4 times a year to discuss ways to improve and develop our charity and all other aspects of our rescue work. We have recently introduced a fortnightly conference call/skype session in order to help us improve and develop further.

We also rely on our silent team of wonderful fosterers without whom we would find it difficult to operate. Our fosterers help us by having a dog to stay in their homes, helping us assess the dogs, caring for them and often working with them on various training or behavioural issues. Once a new home is found for their foster dog, they then wave the dog on to its new home and then take in another foster dog to start all over again.

Our trustees take their responsibilities seriously. We are very aware of the duty of care that we have both to the dogs that come into our rescue and to the adoptive families who take them on. . By matching the dogs needing homes with potential new homes on our waiting list, all of which have been homechecked, we believe we can achieve the best home for the dog and the best match for the new owners. It is not our intention to get this match wrong; we strive for 100% success wherever possible. Between our trustees we have over 30 years experience of rescue work and we share that experience in order to do our very best for the dogs and for our new owners.


Who runs LRRSE?
LRRSE is currently managed by a volunteer team of two trustees, plus four other regular volunteer helpers. We also have a small team of occasional helpers, many of who are freelance. In other words, they help out with lots of different rescues, and not just ours.


How do I get a dog from you?
Please read all the information on the web site and look through our terms and conditions. Labradors can live for 14 years or more, can you give a home to a dog for that length of time?


I would like to adopt a dog, what do I do now?
You should contact, preferably by email, one of our volunteer area coordinators for the county you live in. They will send you an application form to adopt a dog, please return the form directly to the person who sent it to you, preferably by email. This will ensure your application is dealt with swiftly. If you do not receive a reply immediately this may be due to them being very busy with regular work, rescue work or family lives. Please be patient, you will get a reply.


I have returned the form, what happens now?
When we receive your completed form we will arrange for a homechecker to visit you. The homecheckers are all volunteers and many of them are freelance. This means they are not directly connected to our rescue, but help out with lots of different rescues. When your homecheck is completed the homechecker will give you a form letting you know what happens next.


How much will you tell me about the dogs I am interested in?
When we take a dog into rescue, we ask the owners to give us as much information as possible. We arrange to visit the dog in its home and get an assessment done on the dog. Some owners will tell us everything; others will just give us very patchy information. Wherever possible we will try to verify any veterinary history but we do not have the time or the resources to cross check or verify every single piece of veterinary history that the owners may or may not choose give to us.


How can I meet the dog?
We try not to place dogs into kennels and we work on the basis that the home giving up the dog holds onto it, until a new home can be identified. If that is not possible we then use foster homes, and if all our foster homes are full we then have to use emergency boarding kennels. Should we need to place dogs into emergency kennelling, the kennels we use are all privately run boarding kennels that are owned and managed by other people who are nothing to do with our rescue.
How long will it take for me to adopt a dog?
There cannot be any specific answer to this question. It really does depend on if you want a male or female, what age, if it can live with other dogs or cats or children. There are so many variables. This is why we ask you so many questions on the application form. The welfare of the dog is our main concern and we need to be sure we get the best possible match for the dog.

Homes that want bitches only will find the wait a little longer than a home that will consider either sex.


How much does it cost?
We will ask you for a donation according to the age of the dog. The suggested minimum donation for a dog is set on a sliding scale according to the age of the dog as follows:
Puppies 6 months and under - pure bred £400, Lab cross £350
7 months - 7 years £250
8 - 0 years £180
10 years and over at our discretion
Our China dogs - all ages £500
Please be aware that our terms and conditions of adoption are non negotiable and the agreement you will be asked to sign is binding. The adoption donation is non refundable. After an initial settling in period or If, at some future stage, you are unable to keep the dog you have adopted from us we will always take a dog back.


If I have any problems who do I ask for help?
We would always recommend you visit local dog training classes as a good place to begin. We do have volunteer trainers and behaviourists who will give you help and advice on the phone and depending on where you live, they may be able to visit you to offer further support. Your area coordinator is always on hand for support too. They will give you a call after a few weeks to ask how the dog is settling in and be able to help with any training issues you may have experienced.


What if the dog is still not settling in?
We firmly believe in the saying right dog, right home so if you are not the right home for the dog, or the dog is not the right dog for you, we will take the dog back and find it a home elsewhere.


How do I foster for you?
If you would like to help us by fostering one of our dogs then please initially contact the area coordinator for the county you live in. Please email them and ask them for a Foster home application form. Once we receive your completed form we will arrange a home check and then look to see what dogs we have that are in need of a foster home and that would fit in with your home and lifestyle.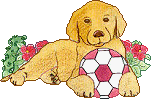 Should you ever need to find a new home for your Labrador, please contact us first. Our Re-homers are experienced Labrador owners who do their best to match each individual dog with a suitable, loving home. Unlike many other similar organisations, we maintain contact with the new owner for the remainder of the dog's life to ensure the dog's continued well-being.
Please contact us if you have any further questions regarding LRRSE.