Maria Slough


It is our pleasure to announce the appointment of Media photographer Maria Slough as our Patron. Maria has loved animals all her life and is dedicated to the rescue of animals. A book of her current photographic exhibition "The Pawtraits Exhibition™" is an example of her commitment to help highlight charities that are working hard to rescue and change the lives of so many beautiful animals.
We are delighted and very excited that Maria is joining us and look forward to her continued support in promoting our passion and commitment in finding forever homes for Labradors and Labrador crosses that need our help.




"I cannot imagine a life without dogs and nor do I ever intend to try. I have been blessed by the company of dogs since I was born. Dogs of all sizes, ages and circumstances have shared my life and taught me how they communicate, not only with each other but with us too. They love unconditionally, often to their detriment, they experience boredom, fear, anxiety and happiness just like we do. What an honour it has been to learn from my dogs and what a privilege to be loved by them.
There are so many dogs in need of care and safety, a place without fear where they can love and be loved. I am beyond thrilled to be asked to be a patron of LRRSE and help support and highlight the amazing work that they do in rescuing and rehoming Labradors and Labrador crosses from around the UK and Europe.
If you open your heart and your home to one of these beautiful dogs I guarantee that you will receive so much more than you ever have to give. My dogs are my anchor and my home. Please join me in supporting LRRSE and help us achieve forever homes for those without the love and security, that many of us so often take for granted."
Maria Slough

All profits from the sale of this book will be shared between the animal charities featured in it.


The Pawtraits Exhibition


We are honoured and delighted to have been chosen as the charity Maria Slough has elected to raise awareness for in her beautiful new book 'The Pawtraits Exhibition'
Maria's love for all animals has driven her to engage her exceptional photographic skills to portray some very well known celebrities with their own pets, to raise awareness for their chosen animal charities.
The book launch was held at the Cafe Royal Hotel on the 2nd June 2014 and this is a glimpse of the some of the celebrities we had the pleasure of meeting all with the same common interest 'Animal Welfare'.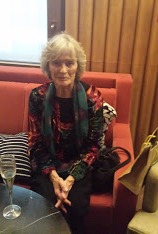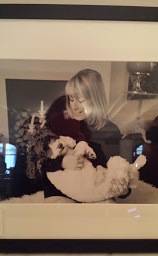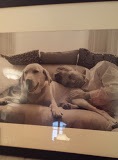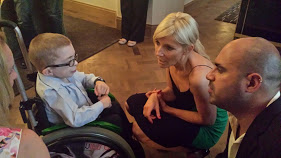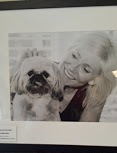 To order a copy of 'The Pawtraits Exhibition' click on this link http://www.uphotobooks.com/maria/


If you might be able to help organise a fund-raising event for LRRSE,




please do get in touch
If you are entering a charity walk, running a marathon or doing any kind of sponsored event and you would like to nominate L.R.R.S.E as your chosen charity you can use this link to set up your own fundraising page on Justgiving:





E'News
If you would like to receive our monthly e'news newsletter, with up to the minute news of events, stories about dogs that we have recently homed and lots more, then send a newsletter request to our news letter editors Sue Birmingham or Louise Dixon at sue.lrrse@gmail.com or louise.lrrse@gmail.com and Sue or Louise will add you to the circulation list.

If you have adopted a dog from us and would like to have him/her included in our newsletter then Sue or Louise would also love to hear from you.